Don't you all just think of running away from home madness and live in a 'house of freedom'; a hostel. Well, we are on board with you, even I used to spend my days imagining how it would be to spend days free from restrictions, house troubles and questions, lots of questions! This may sound fascinating at first but once you start living in a hostel, your fantasy bubble will burst, badly.
Even though, hostel life will teach you to be responsible but most importantly, it will teach you how to cook. And when I'm using the word 'cook', I am not just talking about those ready to eat noodles. But genuinely-time-taking-amazingly-cooked omelette!
We understand how badly you're done with eating the same dish over and over again. We also understand how badly want to show off your cooking skills to your mother back home, and to your friends who think you can only cook a "good-looking omelette."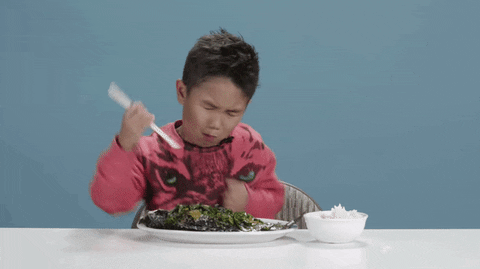 Before over-looking this blog and start with enthusiastic internet surfing about 'cook to impress' blogs, here's a reality check for you. You can cook amazing food by googling the recipe, but how will you purchase those 4578 spices and 5676585 ingredients needed to make that ridiculously good-looking, 3 bites dish? like mentioned above, such dishes are time taking and being a student, we believe that this (time) is the second most important thing that you lack, money being the first.
Never mind students, your savior is here. Here are 5 minimal fuller dishes which are pocket-friendly yet less time taking.
The simple the better; simple stir-fry
We know how eating boiled vegetables is a nightmare, this simple recipe will make you love vegetables for sure. Just heat the pan with cooking oil and drop those chopped veggies in it along with meat and stir them together real nice. Now cook them with soya sauce and bless your taste buds.
Baked potato; because what's easier to cook than a potato?
A hostel student will agree that 'potato' is not just a vegetable, it's a 'life savior.' No matter how much other people try to undermine its importance, but a student knows how it potato was by your side in those dark days.
Here we are reviving its importance all over again, we present you the easiest dish that ever existed on, baked potatoes.
Bake it. Pepper-it. Enjoy it
Chicken Burritos
Fancy yet cheap; a chicken burrito is heaven wrap. Try this simple and amazing chicken burrito recipe and thank us later. Click here for, easy chicken burrito recipe.
Chicken Pizza
Yes! You can make pizza, you can eat a pizza, and you deserve PIZZA! Without cracking a lame joke about how 'you can buy pizza from the pizza shop', here is the 10 minutes recipe to bless your life: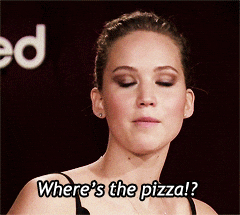 Chocolate Mug Cake
We realize how badly you miss those effort-taking yet tempting chocolate desserts. So here's something to wake your almost-dead sugar tooth: